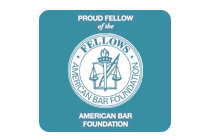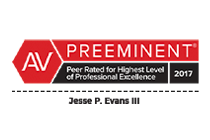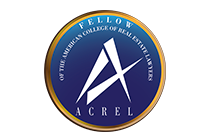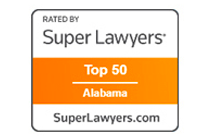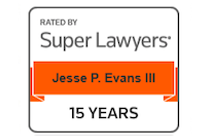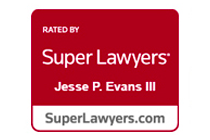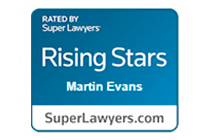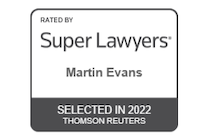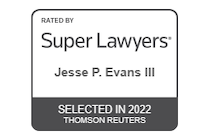 Best Lawyers ® Lawyer of the Year 2024
Eminent Domain and Condemnation Law
Best Lawyers ® Lawyer of the Year 2023
Real Estate and Infrastructure
Best Lawyers ® Lawyer of the Year 2021
Best Lawyers ® Lawyer of the Year - 2017
Litigation – Land Use / Zoning Lawyer of the Year
Best Lawyers ® Lawyer of the Year - 2015
Best Lawyers ® Lawyer of the Year - 2015
Best Lawyers ® Lawyer of the Year - 2012
Best Lawyers ® Lawyer of the Year 2011
The Best Lawyers in America © since 1995
listed for Real Estate Law, Land Use and Zoning Law and Eminent Domain and Condemnation Law
Best Lawyers ® Birmingham's Best Law Firms - Best Law Firms – National Tier 1 – Land Use and Zoning
Law; Metropolitan Tier 1 Birmingham – Eminent Domain and Condemnation Law/Land Use and Zoning
Law/Litigation – Land Use and Zoning/Litigation – Real Estate, 2018, 2019
The American Bar Foundation Jesse P. Evans III 2015
Class of Fellows
The Fellows is an honorary organization of attorneys, judges, law faculty, and legal scholars who have demonstrated outstanding leadership in the profession and service to society. They are nominated by their peers and elected by the Board of the Foundation. State Fellows are limited to one percent (1%) of lawyer population in that jurisdiction.
American College of Real Estate Lawyers – Jesse P. Evans III
The Birmingham Bar Foundation (BBF) Jesse P. Evans III 2015
Class of Fellows
Mr. Evans was also elected as a Life Fellow in 2017. The members of the Fellows Class are selected for this honor because of commitment and leadership demonstrated in the legal community.
Chambers USA: America's Leading Lawyers
Listed for Business, Real Estate, and Land Use / Zoning
Martindale-Hubbell® AV PREEMINENT®
Peer Rated for Highest Level of Professional Excellence
Alabama Super Lawyers since 2008
Listed in the categories of Real Estate, Eminent Domain, and Land Use/Zoning
Alabama Super Lawyers "Alabama Top 50"
Mid-South Super Lawyers since 2008