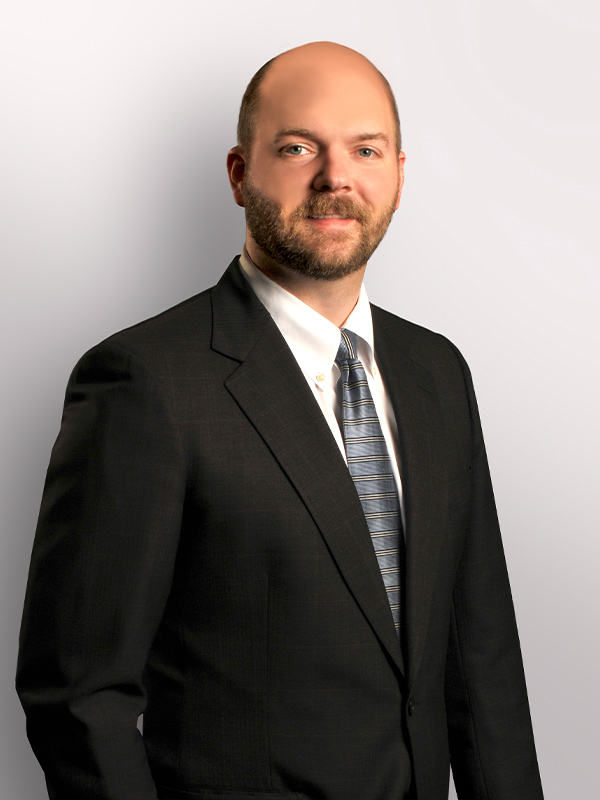 Martin W. Evans
Martin W. Evans is a partner at Evans & Evans with significant experience representing businesses and individuals in a variety of matters. He takes a practical approach to helping clients and resolving issues by combining his knowledge of the law with his ability to deal with people.
Martin primarily represents property owners, developers, and contractors in connection with enforcement and defense of their rights. He has extensive experience with matters involving condemnation and eminent domain, land use, zoning, subdivision regulations, variances, permitting, licensing, contract rights, liens, leasing, co-ownership, tenancies, tax sales, trespass, nuisance, water rights, and many others.
He served on the Jefferson County Planning and Zoning Commission from 2013 through 2022. He has served as Legal Chairman of the Governmental Affairs and Advocacy Council for the Greater Birmingham Associations of Home Builders from 2015 to the present.
Martin is a past chairman of the Real Property, Probate, and Trust Section of the Alabama State Bar.
He has also served on the Board of the Birmingham Bar Association Solo and Small Firm Section as well as the Birmingham Bar Association Grievance Committee.
Martin Evans is listed in Best Lawyers ® (since 2019) within the following categories:
Martin Evans was also selected to the Alabama Super Lawyers 2018 Mid-South Rising Stars list.
Mr. Evans was born and raised in Birmingham, Alabama. He received his B.A. from the University of Alabama and his J.D. from Birmingham School of Law.